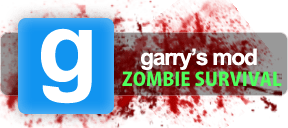 Welcome to the Official FWKZT Store!
Before Completing a Purchase:
We utilize PayPal Express Checkout to get your item(s) to you as quickly as possible.
You can use an existing PayPal Account OR you can select "Pay with Debit or Credit Card" and continue as a guest.
After Completing a Purchase:
Please wait for the server to change level as our data is updated every map change.
After connecting fully, all of your package(s) will be synced and activated.
These items can be access by press F4 while in-game or typing !shop.
*** Last Human (LH) and Weapon Skin Item(s) only usable on the Zombie Survival server!
*** Grade Points (GP) are used to purchase cosmetic items and or use cosmetic features like changing tags or spinner colors.